Travel Advisory
Amenity Updates:
Our Outdoor Pool is open with a 85 person capacity, Indoor Pool at 45 person capacity and Mini Golf is limited to 3 families at a time. The Children's Splash ground is open and the Shuttle is in operation, masks are required to board and at a limited to 10 people at a time unless the group is together, be advised this may increase wait times. Our Outdoor Pool Bar is open, however the RT 50 Diner & Indoor Pool Concession are closed for the season. Our Movie Room is not available at this time and not anticipated to open until all restrictions are lifted by Governor Hogan.
FSK & Ocean City Calendar of Events
Check out what great events are in town while you are on vacation... better yet plan your stay around one! Events in Red are on site at the Francis Scott Key, all other events in blue are events within the town of Ocean City Maryland.
Cruisin Ocean City, Car Show Weekend
May 14-17, 2020
Cruisin Ocean City customs, hot rods, street machines, classics and more from over 20 states plus Canada, the special Boardwalk Parades, the Grand Finale Awards, Additional entertainment included live music from Mook Jones and Golden Touch, games, celebrity Stars Deejay, Cruisin Gold Deejay and more etc.
Brine Beach Lax Festival
June 5-7, 2020
One of the most popular tournaments of the summer, Beach Lax attracts the top teams from the area to Ocean City every year.
Sand Duel Soccer
June 6-7, 2020
The Sand Duels™ Beach Soccer, is a 5-on-5 soccer tournament for youth aged 8 though 18 and is the largest Sand Soccer Tournament in Ocean City.
Ocean City Air Show
June 13-14, 2020
The U.S. Air Force Thunderbirds will headline the 2020 OC Air Show, June 13-14, 2020 over the beach and boardwalk of Ocean City, Maryland. The U.S. Air Force Air Demonstration Squadron are the Air Force's Ambassadors in Blue. They represent the 500,000 men and women of the Unites States Air Force.
Independence Day
July 4, 2020
There will be No Shuttle service on the 4th of July.
USSSA Eastern National Championships
July 15 - August 1, 2020
A projected 5,250 athletes from across the country will call Delmarva home for one of the largest softball tournaments in the United States. The event draws over 350 teams from 19 states and Canada to the region for a three-week span.
White Marlin Open
August 3-7, 2020
The White Marlin Open is a 46-year-old deep-sea fishing tournament held annually in Ocean City, Maryland. The tournament awards prize money for catches of white marlin, blue marlin, tuna, wahoo, dolphin and shark.   Long known as "World's Largest Billfishing Tournament," the White Marlin Open has awarded over $63 million dollars since 1974 to the lucky winners among more than 100,000 anglers aboard over 13,000 registered boats.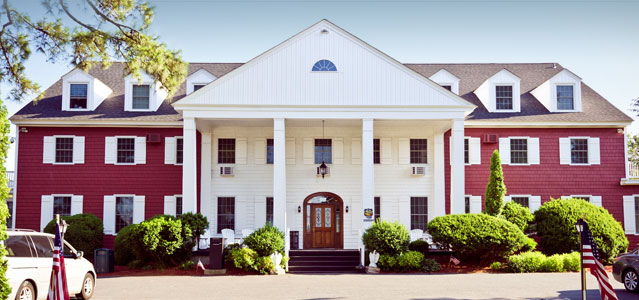 Local Events

Cruisin' Ocean City

This popular car show features over 3,400 hot rods, customs, classics, street machines, muscle cars and more. Live entertainment, celebrity guests...

FSK Map

A Birds Eye View

The Francis Scott Key Resort is home to a number of swimming facilities, playgrounds and restaurants. Get an overhead view of the resort and know your way around.

Attractions

Peg Leg Putt Putt

Our FREE miniature golf course consists of 9 beautifully landscaped holes, with a bridge over a stream, waterfall, octopus, cannon, skull cave, treasure chest and more.